With summer in full swing, many of you will be traveling, whether it is a short road trip across the country or a trip overseas. I'm excited to share some of my favorite tips on how to produce less waste and stay eco-friendly while traveling.
1. BYOB

 
Bring your own bottle or travel mug and also a reusable bag.  As I have grown accustomed to bringing my bottle of water everywhere I go, I recently forgot I had one with me while going through the security line at the airport. I was afraid they would take my beloved bottle away from me, however they did not even blink twice. Of course when discovering a new destination always double check if tap water is safe to drink. And for those of you who like to get some shopping in, the reusable nylon "easy to fold into a tiny triangle" bag is ideal for keeping on hand. I always try to avoid accepting plastic bags at any grocery stores or shops. 
📷 Viktor Forgacs
2. BUY LOCAL
When thinking of souvenirs, I think about the 80's tacky "I got this shirt in…". However, these days I tend to bring back things from the farmers market, such as preserves, jams, honey or locally roasted coffee. This way you can reminisce on your vacation and have a taste of the culture you just visited back home. 
If you are loving the local vibe, visit a small art gallery and bring home a print from a local artist or go antiquing. Personally, I love a good thrift shop trip. Also, the thought of giving something a second chance really resonates with me.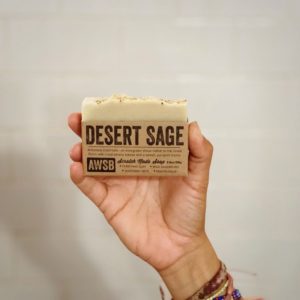 📷 Femi Meaux
3. Self-Care
At home, I eliminated buying (plastic) bottled soap and only use soap bars. When traveling I find myself a locally produced bar of soap (my number one purchase when traveling these days). I personally do not tend to use it till I am back home, however if you do, remember to bring a reusable ziplock bag with you to store it in. 
Another nifty self-care tip for the light traveler: If you are staying at a hotel (with breakfast included) snatch a baggie of granulated sugar, maybe some honey and (warm) milk. Mix it all together and gently scrub your face. This scrub softens the skin and enhances a natural glow, just what you need after a long day on the road. 
I used these tips myself on my latest trip and I thought it would be nice to share with you. All of the above may be easily applied in your day to day routines back home. So, start making these changes today and live an eco-friendly lifestyle while enjoying your summer. 
@femimeaux
Bonus:

 @shineonandglow Eco-Friendly Travel Tips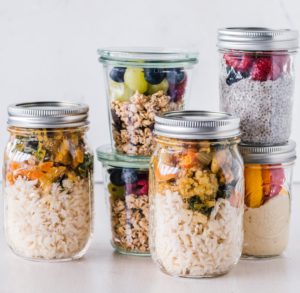 📷 Ella Olsson
4.  Bring your own snacks and reusable utensils
Do you ever find airport or plane food that you love? I know I don't. Plan ahead and pack your favorite snacks for the trip in reusable jars or zip- locks. And  don't forget reusable bamboo utensils.
5. Pack Light
This is a challenge I need to follow myself. The heavier our bags, the more fuel consumed (see carbon footprint below). For a longer trip, pack less and make a commitment to do laundry.  When planning outfits, think layers, less shoes and more multi-purpose outfits like the "little black dress" that can be dressed up or down. 
6. Reduce your carbon footprint
When we travel, the fuel burned by planes, trains and automobiles produces carbon dioxide (CO2). As travel has become more accessible, the excess CO2 produced is contributing to global warming. So how can we be eco-conscious travelers and reduce or offset our carbon footprint?
Start by following Femi's great tips above, and here are a few more.
🌎 choose bus or train over air travel when possible
🌎 Learn how to offset your carbon foot print through donating
🌎 Practice Eco-Tourism:  "responsible travel to natural areas that conserves the environment, sustains the well-being of the local people, and involves interpretation and education" (TIES 2015)
We would love to hear about any of your eco-friendly travel tips in a comment!