Leadership Academy Mastermind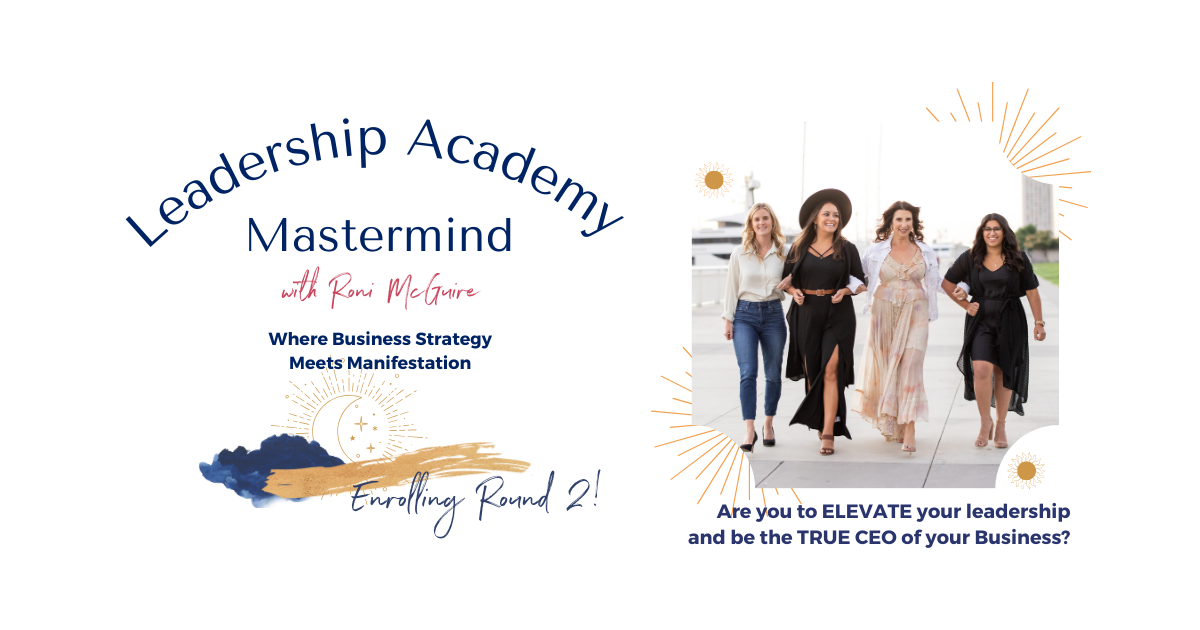 This 6-month mastermind is for women who are craving community and are ready to ELEVATE their leadership in their business and develop a true CEO mindset.
If you're ready to build and up-level your business with a small group of multi-passionate entrepreneurs who will challenge you, and help hold you accountable.
The Next Round Starts January 2024 – Enrolling NOW! 
Your Transformation
:
Get ready to go ALL IN and become the TRUE CEO of your Business→
Develop incredible confidence.
Be part of a TRUE mastermind, where you will learn, grow, and be challenged by other women who are heart-centered and have big dreams like you!
Transition to consistent six figures and b$yond, leveraging your unique selling superpowers and creating a strategic growth plan. (Hello, Millionaire Mindset!)
Implement your NEXT-LEVEL business foundations and systems with expert guidance.

Learn how to stay in consistent flow with Motifesting™️ Mindset tools to keep it all going when imposter syndrome kicks in.

Learn the perfect blend of Hustle

 

and H

armony, and your business and life feel in ALIGNMENT.

Structure: 

2, 2hr Group Calls per month (Value $3600)

This will include lessons and hot seat coaching,

We'll utilize breakout rooms and lean on the other members of the group to brainstorm together.

(Replays are available when you can't make it live.)

6 Monthly 1:1 60-minute Coaching Sessions with Roni (Value $3600)

Circle Community and the Teachable platform. Great place to brainstorm and get feedback from me and the group members between our calls to keep the momentum going from the call. (Value $1000)

Expert Training (Money Mindset and Small Business Finance, Next Level Social Media and systems that Sell, Optimal Time Management, & more) (Value $2250)

Includes Jump-Start Your Business Foundation Course Modules and worksheets (Value $1000)

Includes 12 Month Manifesting Planner & Monthly Planning Workshop (Value $444)

Bonus: With early sign up

receive a bonus 60-minute intensive 1:1 coaching session with Roni and 1 week of Voxer Support.  (Value $1500)

Total Value: $13,500 –

Pricing $7500

(Paid in Full)  

$1195

(Monthly Payment Plan)

$1500 OFF BLACK FRIDAY: $6000 Paid-in-Full (Ends 11/28) 
15% OFF BLACK FRIDAY: $988 x 7 Monthly Payments (Ends 11/28)
Learn More About Leadership Academy Mastermind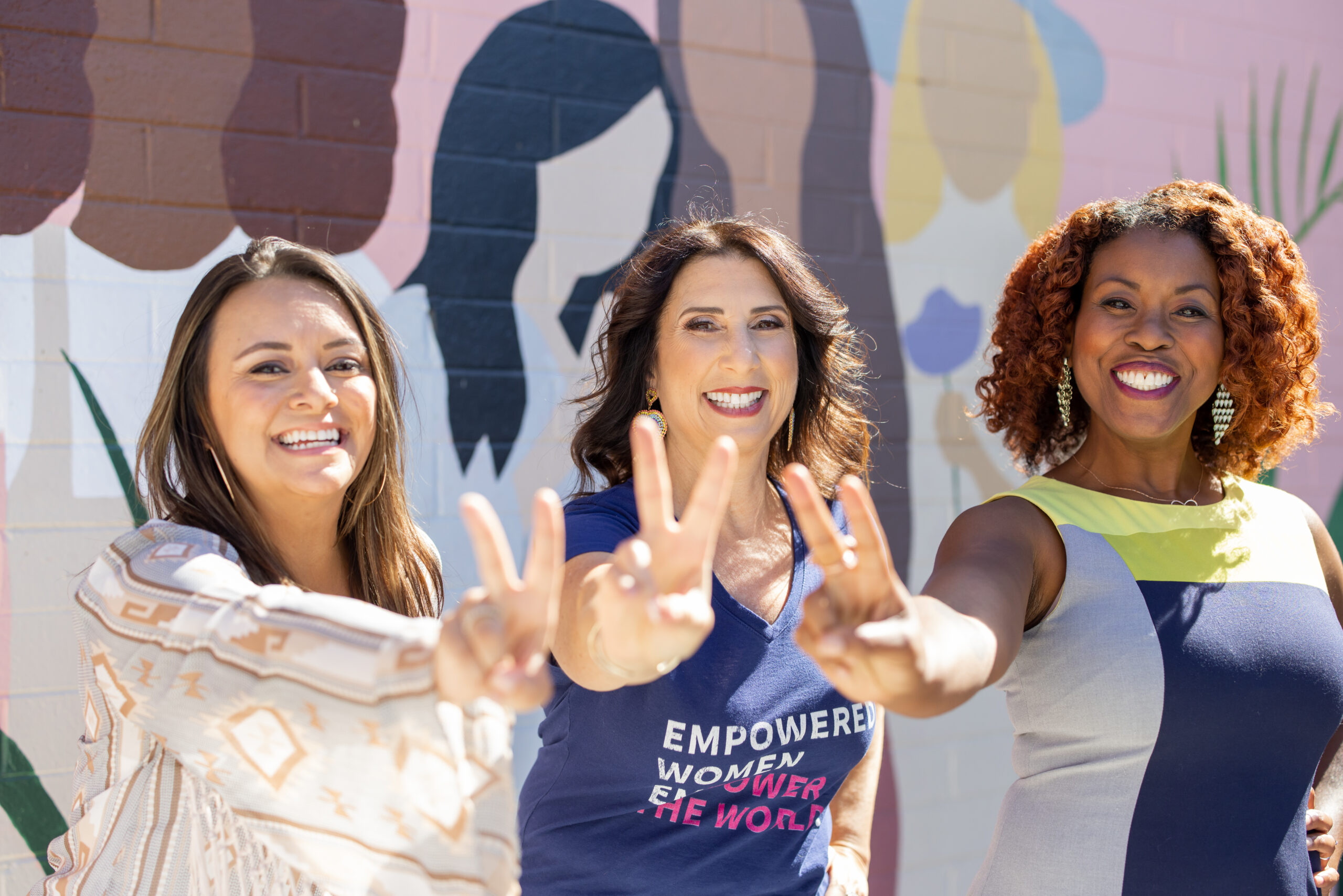 "I really love the Roni's Business program and I'm a bit sad it is over. It was the right program at the right time, and it's helped me so much! My mindset has changed and I feel so good. I feel empowered and I now know where I am going with my personal brand as well as a vision for my business. I'm so thankful that Roni told me it was no problem for me to join from Germany. I'm thankful for the videos and worksheets that I can keep rewatching and using. I really had the best time meeting the women in the program."-Frauke G
Also Includes: The Jump-Start Business Foundations Program-(8 recorded modules with worksheets)