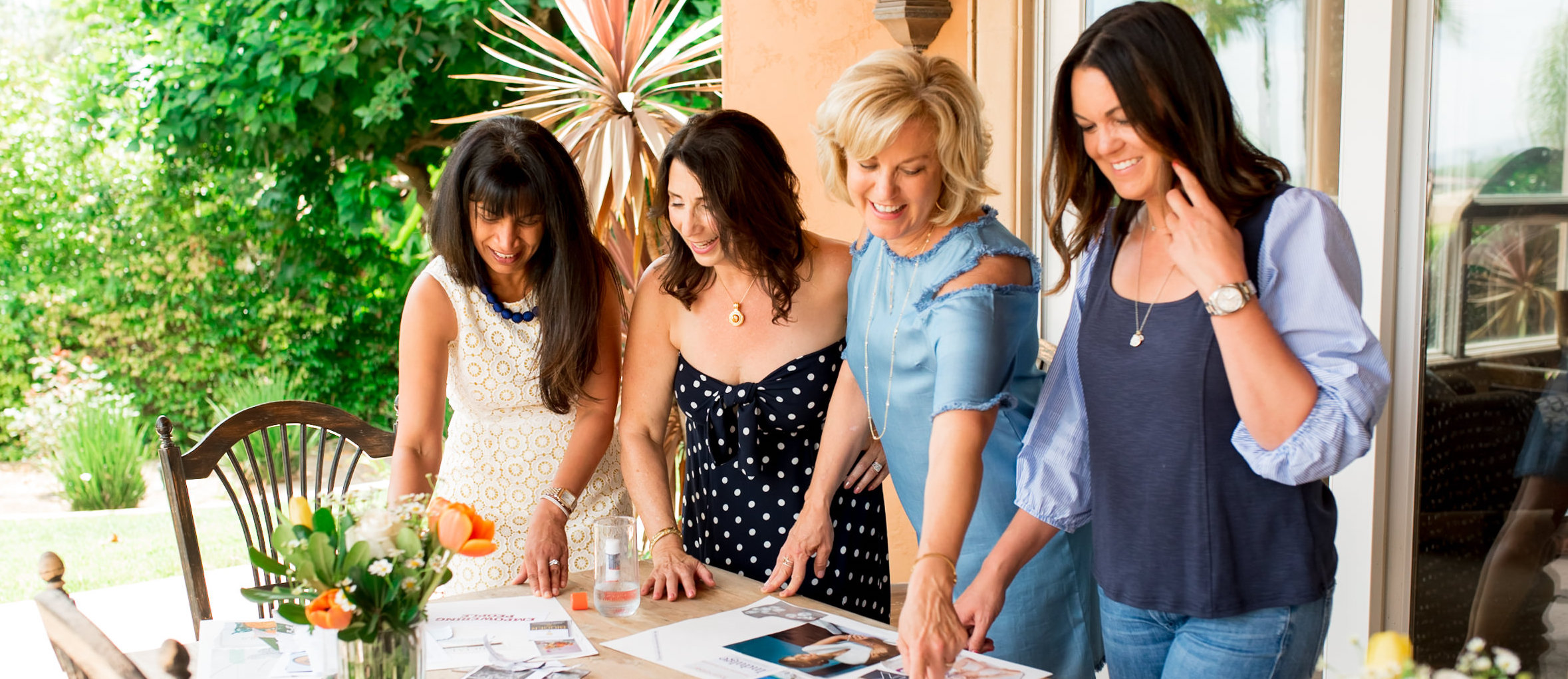 Learn more about the Motifesting™ Method through vision boards
Next Live Virtual Vision Board Workshop- February 2, 2023 at 5:00 Pm PT/8:00 pm et
Register ->
HERE
What We'll Do in the Workshop:
In this personalized 90 minute workshop, you'll have a chance to share your goals and intentions. I will give a presentation of my past vision boards, including my most powerful vision board ever! You'll do a 15 minute meditation connecting you to your future self, followed by some time to journal and lock in your vision. During the second half of the workshop, you'll have the opportunity to work on your vision board, chat, and ask any questions that come up while creating. 
This workshop can be booked for an individual or a group, starting at $650. It's really important to intentionally set aside the time to take care of yourself and to allow yourself to dream! This workshop is a game changer! Check out the testimonials below.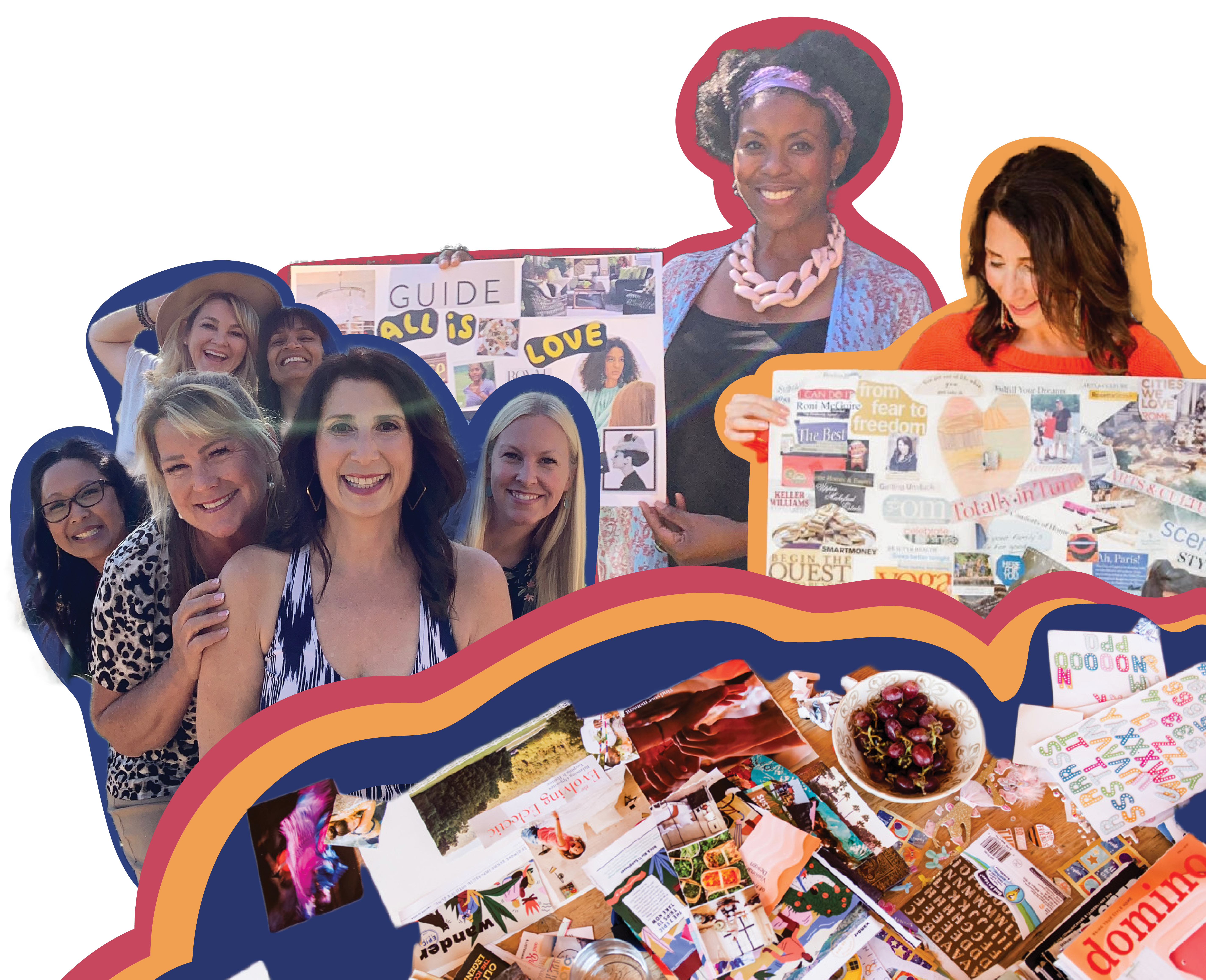 Virtual Vision Board Workshops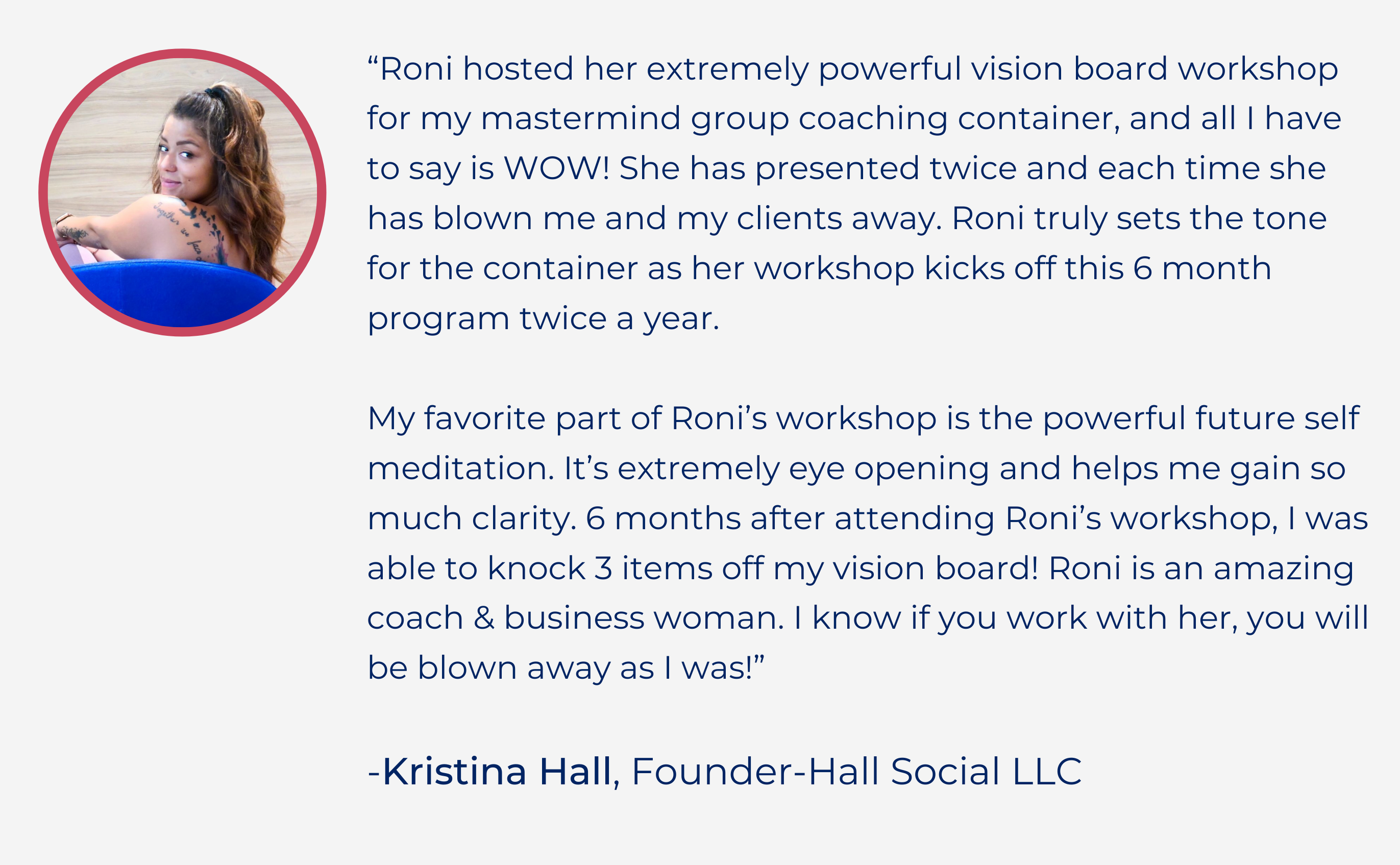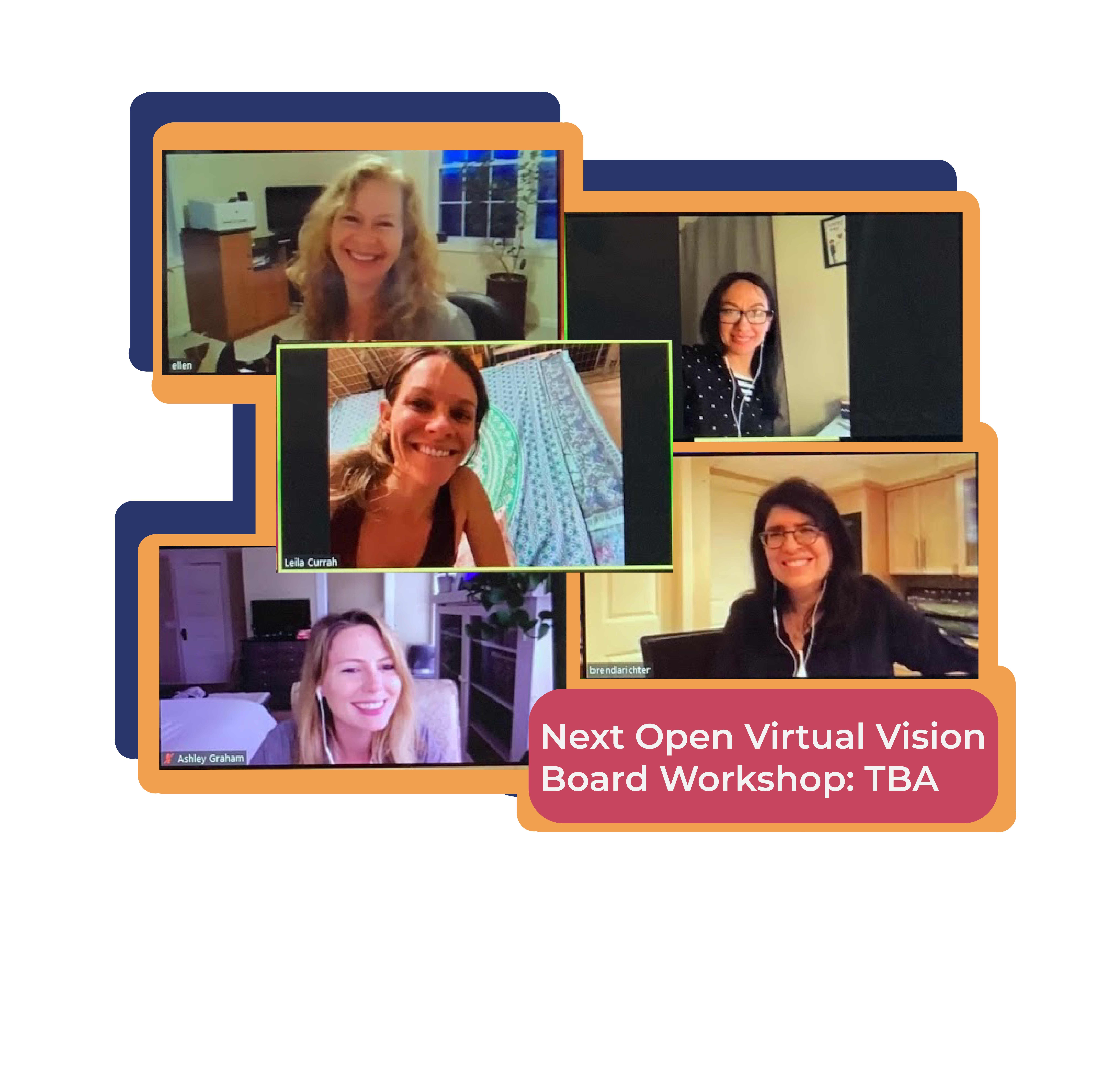 Client Love for Workshops