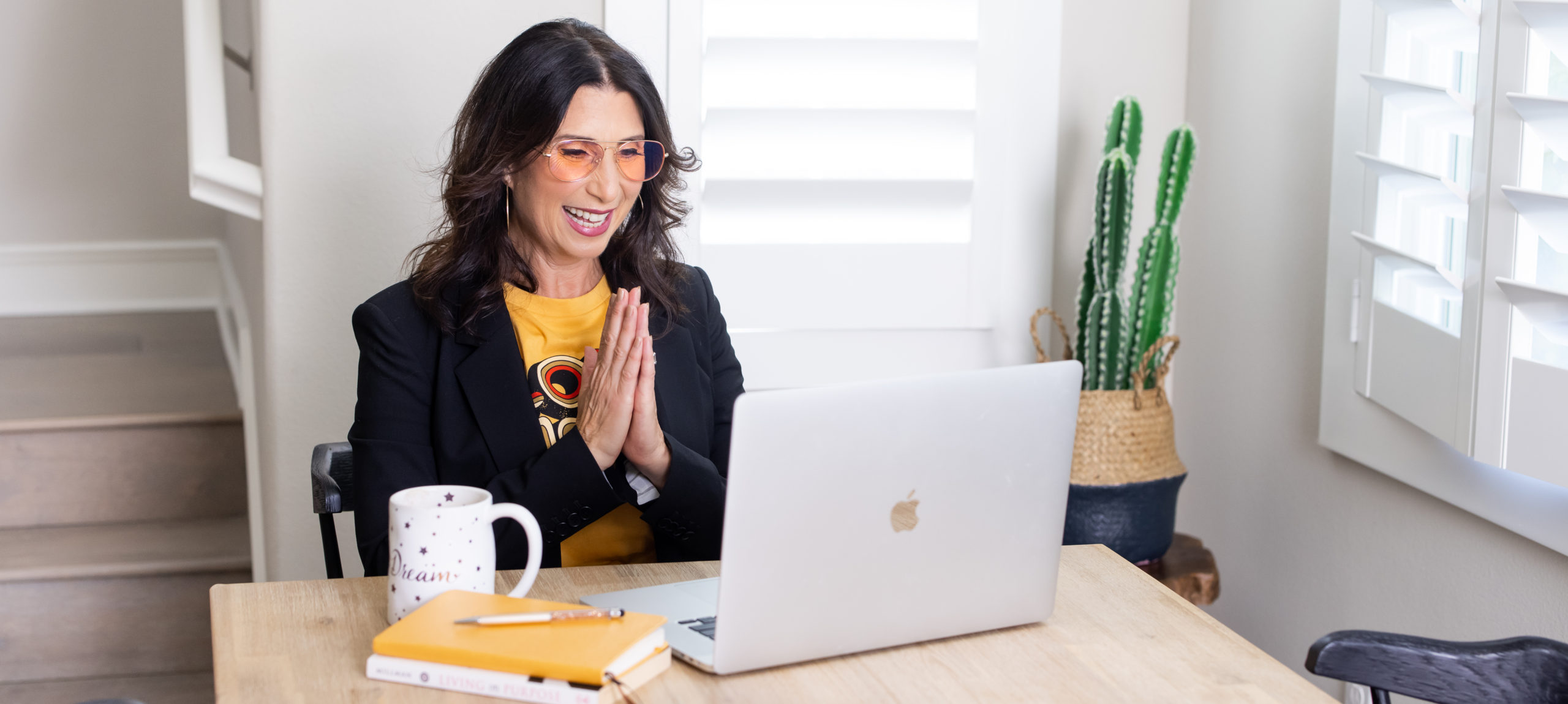 Maybe you've taken countless masterclasses, hired coaches, and started investing in your business, but you still don't have the answers and support you need. Maybe you feel like you've hit a wall. 
Or maybe you're making money and you're ready to grow to the next level, but you're not sure exactly what action steps to take. Even when you've found success, you're still comparing yourself to others,  feeling overwhelmed, and missing the excitement you used to feel.
If you're craving the extra support and tools you need to achieve your dream business or career, you've come to the right place. Together we can make big magic with my VIP & Tranformation Coaching Packages!
VIP Intensive Coaching- $997
I look forward to taking a deep dive into an area of your business you are looking to streamline, evolve, and grow. Apply below to see if we are a great fit!
VIP Online Intensive:
A 2 hour deep dive online coaching session where we will work on gaining clarity in any area that needs extra attention in your life and/or business and you will leave the meeting with a strategy and action plan.
Includes:
A pre-planned agenda based on your intake questionnaire

1 week of intensive email and Voxer support

30 minute coaching session at the end of our week together to clarify any remaining questions, identify next steps, and move forward with confidence.
In-Person VIP Day:
A 3 hour deep dive into the area's of your business that you want to streamline, evolve and grow. You will leave with clarity, an overall strategy and action plan. 
*Located in San Diego
Includes:
A pre-planned agenda based on your intake questionnaire

2 week period of follow-ups with email support

15 minute follow up call at the end of the 2 week period
"I recently booked a VIP Day with Roni, looking to niche down my services and refine my customer's journey through my product offerings. After three hours, we created a whole new product suite for my eco-conscious marketing coaching business. Within three weeks of the VIP Day I updated my website and announced my new services on my Instagram. I've already booked 2 consultation calls and secured a new client."
–Erika Rodriguez, Founder of Nadi Marketing
This is for Big Dreamers with Big Goals. Together we'll make Big Magic!
This isn't just a business coaching experience, it's a partnership. I care deeply about the success of my clients, so I take the time to ensure each of my private clients is truly a great fit. If you are ready to do the work and take action, then this just might be a match made in heaven.
It's about truly connecting with the impact you want to make, why you want to make it, and how you want to see your dreams come to life — in a way that is unique to you!
3 And 6 month 1:1 Programs:
(Pricing starts at Mid-Level 4-figure Investment)
Includes:
2 –  90 minute 1-1 coaching calls/month

Private Vision Board Workshop with Roni

Voxer support M-TH 9:30- 5:30 pm PDT response within 24 hours

Unlimited Email support 

Personalized Google Drive folder

Personalized Path & Plan Using the Motifesting

™️

Method Library

One year vision and action plan