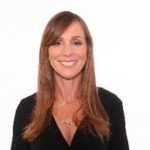 Madeleine Berg
Madeleine Berg has been a successful nutritionist/health coach for over 25 years. A Certified Dietitian-Nutritionist and Registered Dietitian, Madeleine has degrees in nutrition from Cornell University and NYU. She currently has a flourishing practice, located in Woodbury N.Y., where she counsels her clients on nutrition and weight loss creating customized programs to suit their individual needs. Madeleine employs humor along with a no-nonsense approach creating an optimal environment for weight loss success. She is currently working on her first book, OMG! You Think I'm Fat!
2 Posts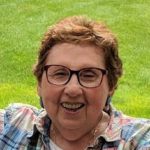 Marsha Silberman
Dr. Silberman is an independent scholar and a Doctor of Philosophy. She wrote her dissertation on author, Leo Tolstoy's, reciprocal influence in America. She lectures in the United States and in Russia and has published many articles in American and Russian journals. Dr. Silberman is currently engaged in research for a book. While not lecturing or writing, you can find her painting and cooking.  She is particularly interested in her family's recipes, many of which she learned to make by watching her mother, grandmother, and great-aunt at work. She is excited to marry her deep knowledge of history and her love of cooking, contributing to our series, "Why you should eat like your grandmother."
1 Post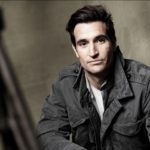 Matthew Del Negro
Actor Matthew Del Negro (Goliath, Scandal, The West Wing, The Sopranos) describes his career as being told "No" for a living. On his podcast, 10,000 No's, he gets up close and personal with top-shelf folks from all walks of life about the 10,000 "No"s they've had to endure and the struggles they've had to overcome on their journey to where they are today. Inspiring, raw, honest, and funny, his podcast will help you see that the people you think have "got it made" put their pants on one leg at a time, just like you.
1 Post
Roni McGuire
Founder and President of Shine On And Glow. Check out the Shine On And Glow About page to learn more about me.
11 Posts
Search Site
Categories
Subscribe