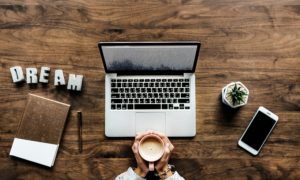 photo: rawpixel
Writing Guidelines
"At Shine On and Glow We Aspire to Help You Be the Best Version Of  Yourself"
Overview:
At Shine On and Glow, we strive to bring together a community of healers, fitness experts, nutritionists, professional coaches and lifestyle gurus, who all aim to make a positive difference in others' lives.  By sharing our collective knowledge, we hope to inspire and empower our readers to be the best version of themselves, while manifesting their best lives.
On our site, we discuss giving back, lifestyle (food, fitness, health, beauty and self-care), motivation and manifesting your best life. Take a look at our content. If you think you have a story our readers would love and you have the personal and/or professional experience to be writing on a subject, please submit your proposed post for review!
Please follow These Five Guidelines When Submitting

:
Posts must be unique to shineonandglow.com Please don't submit a post that has been published anywhere else online, including your own blog.  We will include links to your blog and/or social media in your author's bio.

Choose a topic you are familiar with. We want to hear what you have to say about your area of interest and expertise.

The point of our articles is to educate, motivate and inspire. All submissions should be informative and clear. The reader should understand how the information will help them live and manifest their best life.

Please follow our style guide (below).

If you quote a statistic or a study in your blog post, please include a reference to an accredited source (include link, when applicable).  
How to Submit:
Please put the word

 Submission

 and the title of your post in the subject line and the full text in the body of the email
Please include your bio (maximum of 120 words) with links to any or all of your website, Instagram, Facebook, Pinterest pages. Please include a head shot of you to use in your bio.

Please follow Style Guide below. 
We will read all submissions we receive, but we will only respond if we plan to use your submission. If your post will be published on our site, we will respond within 21 days. By submitting to shineonandglow.com, you acknowledge that you accept our terms and any form of editing the Shine On And Glow editors consider necessary. If edits go beyond grammar and style, we will send you the revised version for approval before posting.
Style Guide:
Write an attention-grabbing opening. Ask yourself if your first sentence will make the reader want to continue? Does your first paragraph tell your reader efficiently what the article will be about?

Posts should be between 500-1000 words.

Pick a cover image that supports the article.

You need rights and attribution for any and all images included. Most authors use images under some type of Creative Commons licensing through services like Unsplash or

 

Pexels. Please include the name of the service you are using with your image.

The blog post is not an opportunity to sell specific products and services . You may provide your website/business name/social media in your author's bio.

You can break your article into separate sections with obvious headings for ease of reading. Submitted text will be adjusted as needed to conform to shineonandglow.com's standard font type, size, colors, etc.

When quoting material, provide the direct reference.

List all your sources in a Resource section.
When you complete your draft, please take the time to edit your own work before submitting.
Thank You!