Welcome to Shine On and Glow, so glad you are here!
---
Roni McGuire's Story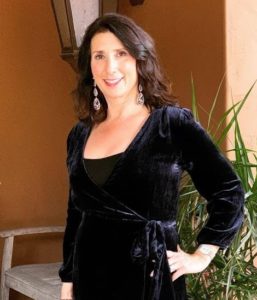 Shine On and Glow is a dream I've had for a long time. I believe we all have a light within us. Sometimes the light is dim and when we look inside we can barely find the spark which inspires us. Other times we glow like a lighthouse, radiating bright beams that we shine on everyone and everything around us. I started shineonandglow.com  with the intention of keeping my own spark ignited, and hoping that the stories and posts we share will inspire you all to keep your inner light shining brightly.
Fearless Girl…Who Codes
After graduating from college I started my career as a coder in NYC. This job didn't quite match up to my teenage dreams of working on Wall Street, but I kicked a** and landed my next job as a coder at Merrill Lynch.  One year later I was just a stone's throw away from the "Charging Bull", (joined more recently), by the "Fearless Girl" of Wall Street. Always eager to learn and grow, two years later I had my first management job at the AMEX (American Stock Exchange). This rough and tumble environment was filled with countless #metoo moments. These experiences laid the groundwork for my dream job as a Principal, heading up the Investment Management Systems area, at The Vanguard Group.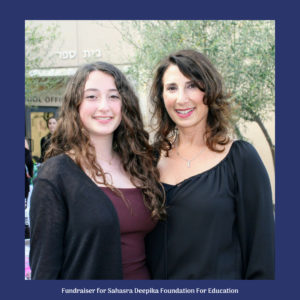 Momunteer 
I became an instant working step-mom when I married my husband, Ken, who had four children. Although I suspect at the time, many thought it wouldn't last, we are still married 25 years later. Ken and I eventually had two more children and yes, that adds up to six! I was positive I would go back to work after my son was born but I was lucky enough to have the choice and decided to be a stay-at-home mom. Unable to sit still, I channeled my energy into giving back to my community. I went from class mom to PTA president, to fund-raiser and after moving to San Diego I spent 6 years helping raise $2 million+ for Rady's Children's Hospital.  
So How Does It All Add Up?  
Dreamer +"Cooky Chef" + Geek +Executive +Athlete +Philanthropist  = Lifestyle Blogger
I've always been a big dreamer. As a young child I stood in front of a mirror imagining I was the host of a cooking show, like Julia Child, I called my version "The Cooky Chef". As a teen I dreamed I would take Wall Street by storm and used my high school drama skills and programming knowledge to succeed in my first interviews. As a USTA captain I led my tennis team to Nationals in Palm Springs, CA. When we returned they gave me a plaque which said, "She dreamed of Palm Trees…"  I took that dream even further and moved across the country from NY to CA.. Everyday, I wake up to find my motivation, look for inspiration, and work to focus and manifest my dreams. My current dream is that shineonandglow.com will help you live and manifest your best life!
Shine On And Glow,
Roni
Join The Shine On And Glow Community Today!